The Spanish Flu exhibition at the Florence Nightingale Museum, winner of the best UK temporary exhibition at the Museum and Heritage Awards
We don't do ordinary! Unusual Expo were very proud to have designed the Spanish Flu exhibition at the Florence Nightingale Museum, winner of the best UK temporary exhibition at the Museum and Heritage Awards.
Our thanks go to David, Kristin, Holly and Hannah who let us loose on this brilliant project.
Spanish Flu Exhibition
Unusual designed and created this poignant reflection on 100 years since the 1918 Spanish Flu pandemic at the Florence Nightingale Museum, London. Within a cleverly mirrored recreation of a military field tent the most has been made of a limited space complete with video projected beds, mechanical interactives, a shocking UV virus reveal and a scratch card trail.
Intrepid Travel
Intrepid Travel are known for their sustainable approach to tourism. Unusual created this reusable and recyclable stand for them using natural materials and cardboard panels. The very engaging 1.2m diameter spinning globe let visitors to Destinations, Olympia plan their next trips and dream big! Thanks to EgiLive for letting us design and deliver the world!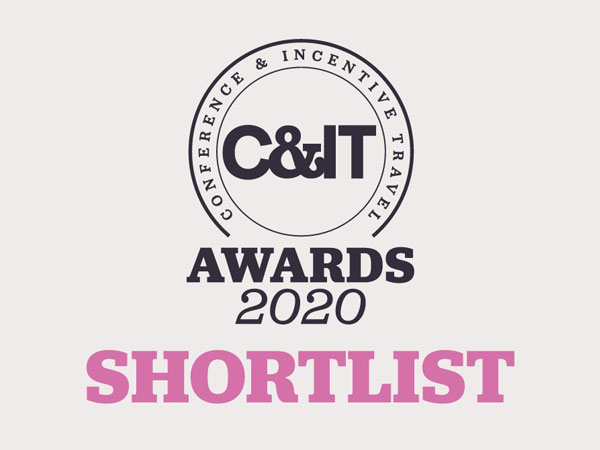 "Change The World With Easyjet"
A completely recyclable exhibition stand
UnusualExpo were asked by EGiLive to design and create an exhibition stand for EasyJet to reflect the airline's new move towards greater sustainability.
We chose to demonstrate this by creating an innovative and completely recyclable stand, highlighted by a very eye catching 6m-long paper aeroplane. Meeting fire regulations and with a low CO2 footprint, the stand was made from a special honeycomb cardboard.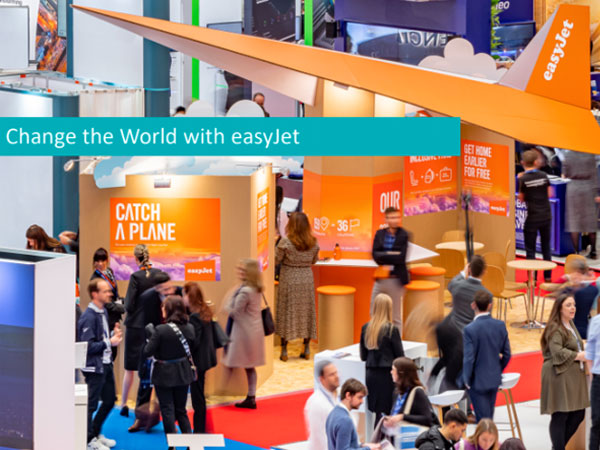 Florence Nightingale through 200 Objects
Unusual have designed and created an exhibition celebrating Florence Nightingale through 200 Objects, People and Places to celebrate her 200th anniversary.
Biggin Hill Memorial Museum
Unusualexpo have been working on an exhibition project with the Biggin Hill Memorial Museum inside in the warm and dry. However, it's two lovely 'gate guardians' were suffering from the wet winter weather so we designed them some bespoke cockpit covers to help protect them until spring arrives. If you happen to need one for your classic plane just ask.
Gatwick Worldwide
We have designed different themed exhibition stands for Gatwick Airport at Routes in Las Vegas, Abu Dhabi, Vancouver, Durban and Berlin. All for EGiLive.
Easyjet at Business Travel
Clouds and tail fins from their current promotions made for a very peaceful stand. The Business Travel Show is a busy event and exhibitors need to stand out. For Easyjet Unusual created a calm stand framed by clouds and featuring an arcade grabber for the chance to win Free Flights. Designed and created by Unusual for EGi Live.
EGiLive asked us to create several Unusual exhibition stands for EasyJet at Business Travel in London. It's a fun brand at a fun show. So whether visitors queued up to spin the wheel of fortune or to pluck a possible winning flower stem everyone enjoyed the day!
Hollis Events
Unusual have been working with Hollis Motorcycles to promote their New Vintage machine. This fantatsic bespoke motorcycle was showcased at the Goodwood Revival and garnered a deserved response from both buyers and Classic Bike magazine.